The Argentine Backbreaker is a wrestling move used by Clark Still. When this is used, enemies are terminated and Clark receives a temporary invincibility boost. Use this for very high scores.
It is also worth noting that Clark also used this move in the King of Fighters tournaments.
In Metal Slug Defense when Clark performs this attack, he throws an Explosive Barrel. This ability is called "Nageppanashi S.A.B." in-game.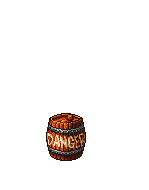 ---
---