The Future Rebels are minor enemies found in Metal Slug 7,Metal Slug XX, Metal Slug Defense and Metal Slug Attack.
Information
The Future Rebels are rebel soldiers that came from the future to aid General Morden. Even though their weapons are primarily based on energy and electricity, they still have the same effect and are actually similar to their past counterparts. They wear a blue-tinged uniform and are equipped with communications antenna on their helmets.
Infantry
Fanatic Soldier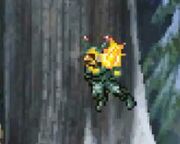 ith a powerful electric shock gauntlet.
Bazooka Soldier
Mine Soldier

This soldier launches drop shot capsules from his backpack that look and behave just like the projectile from the player's Drop Shot rifle.
Lightning Soldier

They walk to charge static electricity into their antennae (more than likely tesla coils) then release lightning balls. Most of them are shielded.
Rocket Soldier

These soldiers drop to the floor and launch three rockets from their backpacks. The rockets fly straight forward. Unlike the rebel fireworks, the rocket from this soldier can be destroyed.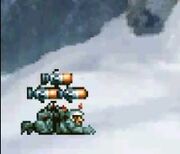 Shielded Soldier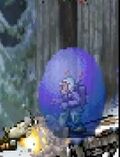 Vehicles
Future Di-Cokka
Future R-Shobu
Trivia
Although the Rebels' armor is supposedly highly advanced, it is still no more bulletproof than the uniforms their past counterparts wear.
In Metal Slug Defense, they have a relatively high armor rating and can be hard to kill.
The bazooka that the Future Rebels use resembles a real-world weapon: an infantry-portable launcher for a Stinger Missile.