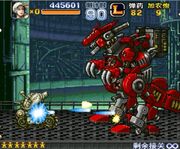 ---
---
Kourai is the third boss in Metal Slug Warriors and Universal Metal Slug: Triumph. It attacks with Plasma balls, Machine gun, Electric Claw, Homing Missiles and stomps.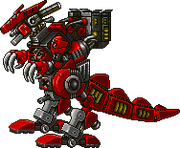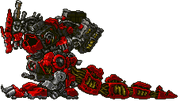 Trivia
It resembles Mechagodzilla, an enemy of godzilla from the Japanese film series Godzilla.

Its red coloration and upright posture also makes it resemble the Guardian Beast Tyrannosaurus from Kyōryū Sentai Zyuranger, which was adapted in the west as the first Mighty Morphin' Power Rangers, where it became the Tyrannosaurus Zord.
---
---